Terry Jones, Book Burning, Sticks and Stones, and a Few Thoughts on Faith and Creativity
A brief note to Creative Beasts throughout the land: Apologies if you may be startled by the rather political nature of this post. It is unusual, but I felt this was a poignant example of how strange the world of creativity can be at times, and how faith in whatever shape or form–always plays a part.
This is a story about a Creative Beast that comes from the other side, and in fact, it is the first time I have used the term, "Creative Beast," to carry such a dark and vile meaning. I believe I must create a new term. From this point, this sort shall be known as the Anti-Creative Beast.
Terry Jones is a little pastor who is making a big name for himself, it seems. He preaches from his parish, ironically named "The Dove World Outreach Center," located in Gainesville, Florida. His big plan is to burn a pile of qurans on September 11, 2010, from 6 p.m. to 9 p.m. EST, and he is calling the event, "Burn A Koran Day." As if we don't already have enough happy memories from September 11, 2001 to last us well over a lifetime.
First, some thoughts on creativity: I must commend you, Mr. Jones. What a truly creative way to express your faith. Could there possibly be a better display of your undying love and commitment to your Lord, than with the burning of holy books of the Islamic faith? Do you think Jesus will be impressed? Maybe you'll get a special set of gold-tipped wings or something… And just never you mind the part about forgiveness, or "Love thy neighbor," or "Love thine enemy," or "Turn the other cheek," or "Do unto others…" or "He who is without sin may cast the first stone." Yeah, never mind that stuff, because you are doing your part to rid the world of "evil." And it is perfectly evident that you are completely capable of making this judgment. So glad that you are in charge of deciding what is or is not "evil," because God is probably really tired of having to make that call. Yes, it's a fine job you're doing, Terry Jones. March on, Christian soldier!
Now, for the sticks and stones: We all know the saying. "Sticks and stones will break my bones, but words can never hurt me." But the truth is that words can and do hurt, and evidently, the treatment of certain objects can hurt, too. On the other hand, what, pray tell, can be said of a person's faith if indeed, it can be boiled down to a symbol, such as a book, shall we say? Things, by themselves, are just things. A book has no power unless we decide to give it power. And faith isn't faith if it is so easily shaken.
Terry Jones does not strike me as a man of faith, but rather, as an opportunist. He is greedily using September 11th as a platform. He uses people to stroke his ego and to lift him up, and he uses his God to get at them. His tactics are every bit as wrong and twisted as any terrorist of any faith. Regardless, he seems to be set on his plans, no matter how great the cost may be to American soldiers and Americans in general. And right or wrong, Muslims seem to be working up to a retaliation.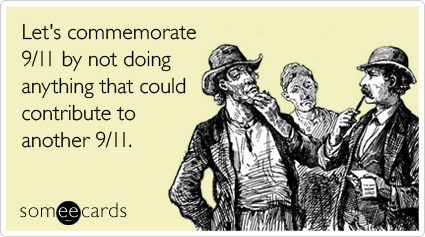 QUESTIONS:
I believe in the value of the first amendment and that of our constitution. Terry Jones has every right to express himself. However, I am conflicted when it comes to one's actions. If actions indirectly bring harm to others under the wing of the first amendment, then does it not become self-defeating? One could argue that we are not responsible for how others react to what we do… and I would argue that that is an obtuse and disingenuous perspective that lacks vision and forethought. Mr. Jones has been called out by U.S. Commander General David Petraeus, who stated that Jones' plan could "endanger troops and it could endanger the overall effort [in Afghanistan]." If his actions put our troops at risk, they put our citizens at risk. In other words, he could threaten our nation's security. Is "could" the operative word, here? According to the law, his plan falls under the description of "peaceful" demonstration.
Perhaps his demonstration will serve a greater purpose, which may be to show how our decisions affect things exponentially. Could it help societies to learn that just as it does not serve Mr. Jones well to function insularly, the same is true for all nations? In theory, the best laws are designed to benefit everyone, not the few. The whole is greater than the sum of its parts.
My hope is always that faith and creativity will find better and more peaceful ways to be expressed by true Creative Beasts, and that one day, people will grow tired of living and dying by the sword. And, of course, that the next Creative Beasts post will be a bit cheerier. Until then, and as always–SEIZE THE PREY.
For an additional and insightful look at this topic, check out Tunku Varadarajan's The Problem With Burning Korans from The Daily Beast. http://thebea.st/9a22lP


Tweet This Post
Categories:
faith, music, politics
creative beasts, CreativeBeasts, creativity, faith, Imagine, John Lennon, Koran Burning, Quran Burning, September 11th, Terry Jones